1 to 5 Class Fees for Home Tuition: A Complete Guide
Today, understanding the problems of the parents or family, we will discuss the fee for home tuition for classes 1st to 5th, what should be the fee for the students of classes 1st to 5th, and how much fees should be taken by the home tutors by the parents.
In today's time, inflation has become so high that people are not able to meet their family's expenses and their expenses adequately. People save their money and use it in the right place. Today in some homes families want to give good education to their children. He wants to teach home tuition to his child, but today's expenses are so high that due to the inflation of home tuition fees, parents are not able to teach their children. and parents are able to educate their children want to low prices.
Due to the high fees of some tuition, students are not able to study well. Students do not get knowledge in a good way. Because of this, he is not able to get good marks from all the students in his class and he lags behind all the students in his studies.
It is my request to all the home tutors to see the goodness of all the students. Study all the students in a good way and take fewer fees from the family which has money problem and studies well to the students. The meaning is that the home tuition should not consider the fees as important, consider the education of the students as important.
Introduction
As we know that if we want to educate our children well then we need reasonable home tuition for our kids. Where our child can study well and all the students also think that we should get a good tuition, where we can study well.
Today every parent thinks that their child can study well with low home tuition fees and pass with good numbers in class, but in today's time, the fee for home tuition has become an idea or discussion for every parent. Seeing this problem, we will know today how much is the home tuition fee for children from first class to fifth class.
What Is Home Tuition
We also know it as a tuition center near our home where a teacher teaches students very well at home so that students take the service of home tuition at home and study well and when the students If we study at home then we study better and with love and students do not fear anything and study comfortably and very sweetly and get good marks in the exam.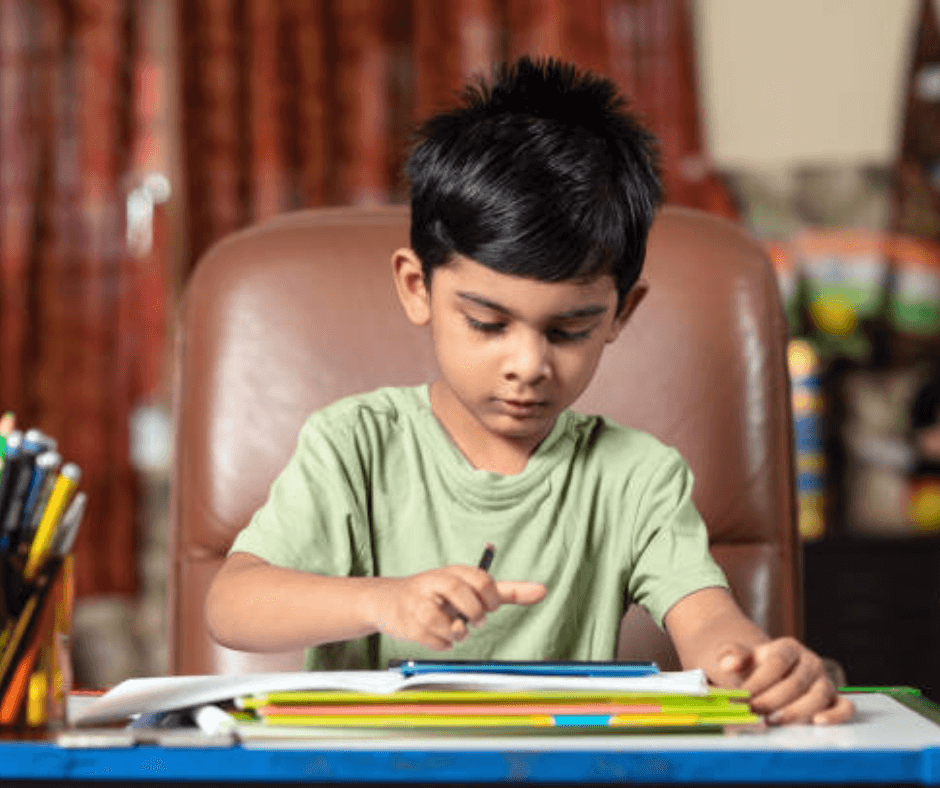 Factors Affecting Home Tuition Fees
Home tuition fees depend on a lot of factors. For example, if you start a business, then before starting that business, there are many factors in it. Every business is of a different type and the object of every businessman is also different. Similarly, the fees of tuition are different according to the tuition. Well, there are some factors of tuition fees. It is very important for us to know them.
Location
The cost of some home tuitions also varies according to the cities. If you live in big cities then your fees may be more there because in big cities there are different tutors for each subject. Whose expenses are different and you know in small cities or towns. There the fees of the students are very less. Because people living in towns cannot afford the expensive home tuition fees.
Tutor's Qualification:
If you are a parent, then you would always want that your children should study from a well-educated home tutor and go to reasonable home tuition and pass with a good number, then some home tuitions charge fees according to the tutor's qualification. The higher the tuition, the higher the degree or qualification, and the more fees are charged to the students.
Tutor's Experience
When home tutors will keep a good experience tutor to teach students their tuition, then as much as the tutor has experience in teaching students, the same amount will be charged to home tuition students. If the tutor has one or 2 years of experience then he will charge more and if the tutor has 4 or 5 years of experience then he will charge students more.
Subject and Level
If the subject in which the students have to focus more, then its fees are very high and if the preparation is to be done well at the level of the subject like IS or IPS, then the cost of tuition fees is very high.
Duration and Frequency of Sessions
Parents must teach their child in one tuition for 1 or 2 years or more. So in this case the fees of home tuition are reduced because in this case, the child studies well from the same tutor for the same tuition. Due to this, the child is also happy and Tutor is also happy.
Home Tuition Fees for Class 1 Students
If the student is in class 1 and is studying from any of the board CBSE, ISC, ICSE, or NIOS then his/her fees are charged as per the board of each tuition and on an hourly basis. But according to me the home tuition fees of the first-class student should be ₹2500 per month so that the parents who are facing money problems or who do not have much money can educate their child in first class for ₹2500. ₹2500 per month. You can easily give tuition at home.
Home Tuition Fees for Class 2 Students
Students should study from any board, whether students study from CBSE or any other board. The second class fee of the students should be ₹3000 per month so that the students can study well with fewer fees and get good marks in the examination.
Home Tuition Fees for Class 3 Students
Students who study in class 3rd and want to take home tuition so that they can pass with good numbers in the exam, for this we tutors should keep class 3rd home tuition fees ₹3500 per month for all board. So that students can get a good education at a low cost.
Home Tuition Fees for Class 4 Students
Some parents are worried about their children getting fewer marks in the class, children are getting marks in the examination than all the students in the class, then in view of this, parents send their children to home tuition. So that the tutor can teach the child well. And the child can get good marks in the examination. So the fee per month for class 4 students is ₹4000, be it from the CBSE board or ISC, or any other board?
Home Tuition Fees for Class 5 Students
For students who are studying in class 5 and students who are coming from the 4th class to the 5th class then the fee per month for the 5th class should be ₹4500 so that children studying at home tuition can get good marks in their class. And pass the exam with good marks.
Home Tuition Fees Chart for 1 to 5 Class Students
Here I have told you the fee structure of home tuition for the students of classes 1st to 5th so that you will easily know about the fees.
| | |
| --- | --- |
| Standard | Fee Structure |
| 1 Class | 2500 Rs Per month |
| 2 Class | 3000 Rs Per month |
| 3 Class | 3500 Rs Per month |
| 4 Class | 4000 Rs Per month |
| 5 Class | 4500 Rs Per month |
Tuition Fees Chart for 1 to 5 Class
After all, by looking at this home tuition fee chart, you must have come to know how much home tuition fee is charged for a student from class 1st to 5th.
Average Home Tuition Fees in Different Countries
Home tuition fees differ from country to country. Some countries being more developed have different tariffs and countries that are less developed have different tariffs. Here are some countries you should know about.
Home Tuition Fees in the United States
Here in the USA, the fee for home tuition of students is about $20 to $80 per hour and if a student has to pay more attention to the teacher in a subject, then here it goes from about $100 to $150.
Home Tuition Fees in the United Kingdom
In the UK country, home tuition fees are charged by parents for about £20 to £60 hours and this fee depends on the class of the students. If the student is in high school then the fees increase there.
Home Tuition Fees in Australia
Home tuition fees from Australian parents range from $50 to $80 per hour, depending on the location or experience of the tutors.
Home Tuition Fees in Singapore
Home tuition fees for students here in the country range from around $50 to $120 per hour and Singapore's home tuition fees are considered to be the most expensive in the whole world.
Home Tuition Fees in India
India is the only country where the population is increasing. At one time India will come ahead of the population of China and India will become the first populous country in the whole world the home tuition fee here is around ₹500 to ₹2000 per hour. But here in India, some tutors also take money according to their own ₹500 to ₹1000 per hour. This means here the fees of home tuition are different for each tuition.
How to Find the Right Tutor for Your Child
Every parent wants a good future for their child and the first factor in the future is education, what kind of education the child is getting. How can parents find a good tutor for their child depending on what kind of reading the child is doing? It can be a huge task for the parents so here are some of the following ways by which parents can choose a good teacher for their child.
Tutor's Experience to Choose a Good Tutor for Your Child How many years of experience does a Tutor have in teaching students?
What are the degrees available with the tutor to know the qualification of the tutor teacher before selecting the tutor?
How many skills are the tutors good at home tuition/tutor/teacher skills so that your children can learn good and new skills from the tutor?
Parents should ask Tutor how do you teach students. Know the method of teaching Tutor etc.
Conclusion
The home tuition fees of all tutors are different and the tuition fee depends on how much knowledge a tutor has in a particular subject. How much is the past experience of the tutor? How many students have been helped by Tutors to be successful there are other things on which home tuition fees depend, but all tuition should take less fees so that parents who cannot pay more money, can educate their children for less money. Can teach in-home tuition in a good way. All of us home tuitions should not be concerned with the fees. The only important thing for us is the education of the students.
FAQs
What Is Home Tuition for Classes 1 to 5?
The meaning of home tuition is very simple, where children cannot study well at home and do more mischief at home, then parents teach their children well in home tuition in the locality around them and the student may be in 1 class or in class 5, the student is able to study well in home tuition.
What Is the Typical Fee Range for Home Tuition for Class 1 to 5?
Fees for class 1st to 5th students depends on many factors like how many years of experience the tutor has. It depends on factors like location or qualification, but the fees for home tuition for classes 1st to 5th are around ₹2500 to ₹4500.
What Are the Benefits of Home Tuition for Classes 1 to 5?
Home tuition can be of great help to those students who are in class 1st to 5th and who are weak in any subject. Tutors can help students a lot in getting good marks on their exams. Students get an exemplary environment in home tuition so that students can study well.
How Do I Find a Suitable Home Tutor for My Child in Classes 1 to 5?
Parents of students in classes 1st to 5th can search Google online for home tutors near me to find home tuition for their kids. And by talking to a good Tuition Center Tutor from Google, you can choose good Tuition. Or you can choose a good home tutor for your child by talking to good tutors in your neighborhood.
How Many Hours of Home Tuition Should a Class of 1 to 5 Students Have Per Week?
Some home tuitions teach class 1st to 5th students 4 days a week and some teach 5 days a week and 01:15 hours daily. But we tutors should teach students 6 days a week, so that students can study well and clear their doubts, and we should teach students 2 hours daily so that students can study well in 2 hours. By being taught by a tutor, a student can memorize well and get good marks on the exam.